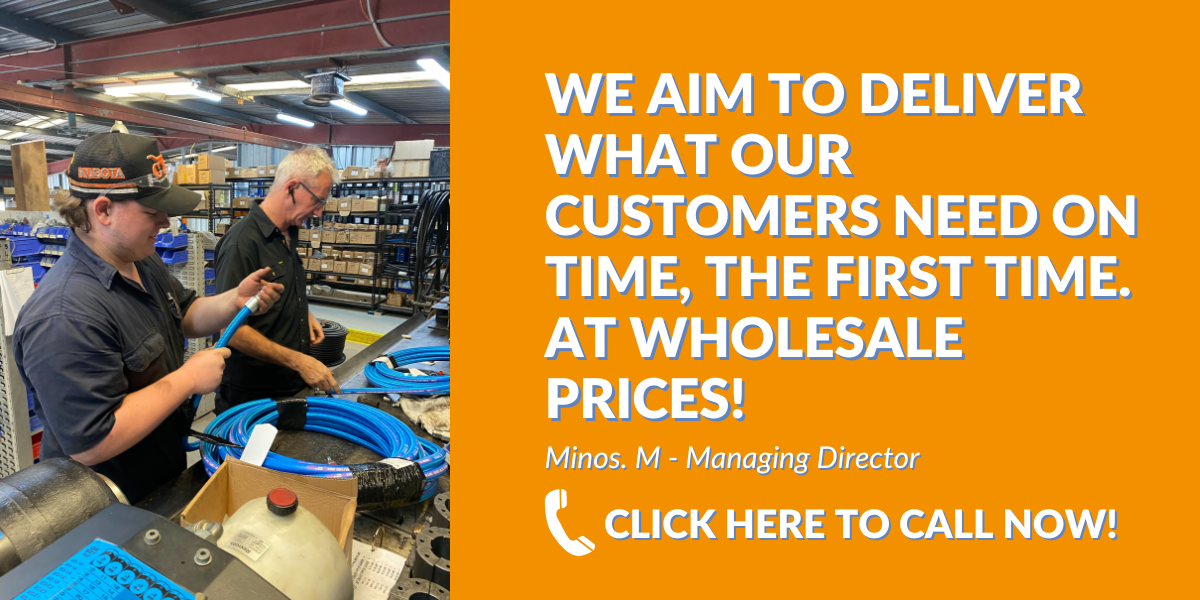 Most of our customers are concerned about the
complexities of hydraulics and worry about
selecting the right hydraulic components for their project.
Hydraulic.online removes our customer's concerns with our commitment
on ensuring that they are supplied with the Right Parts for their job
at the best possible price, first-time guaranteed.
How do we achieve this?
It's simple: We list our products with easy-to-read explanations
together with specifications, photos, charts, and or videos.
More importantly, because we do such volume and manufacture
some of these products ourselves we are able to slash prices by up to 50%
of what you would pay for a similar product from a hydraulics shop.
Still unsure? phone us for a free consultation
Australia +61 (07) 5563 1982. Or Email Us and we'll start working on your problem or project straight away.
Featured Products
All your hydraulic needs in one place! Search products or browse categories below
Products on Hydraulic.Online are described and explained in non technical terms, with photos, charts and or videos. Most of our clients also tend to upgrade to more complete systems this is because they can pick up a phone and call us for a consultation. Call us and experience it for yourself! Australia +61 (07) 5563 1982.
(Hours 8am – 4pm Monday – Friday AEST, excludes National & QLD public holidays)